Find your next role
Take our culture-matching quiz to find out your personality archetype, and we'll find you the perfect job.
What's your area of expertise?
Design and Creative
Software Engineering
Data
Infrastructure
Marketing
Operations
Sales and client success
Project management and Delivery
Product management
What's your job function?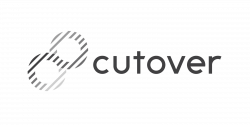 How does it all work?
We believe that even the most brilliant people will only hit their full potential when surrounded by a balanced and supportive team. Our tailored questions algorithmically calculate your personality in real time to give you one of eight personality archetypes.
The system then compares the results with those generated by team members who you'd work with to give a cultural fit score.*
*The score is there to help you find the right fit, it won't be visible to anyone else.
Whether it's sport, politics or technology, great teams can change the world. But building great teams is difficult. It's a science and an art. A discipline we've perfected, having worked with hundreds of the world's most innovative companies to help them build game-changing teams.